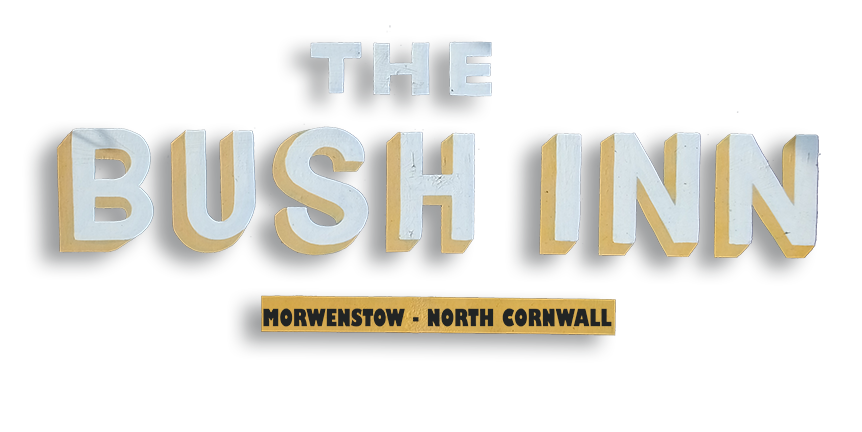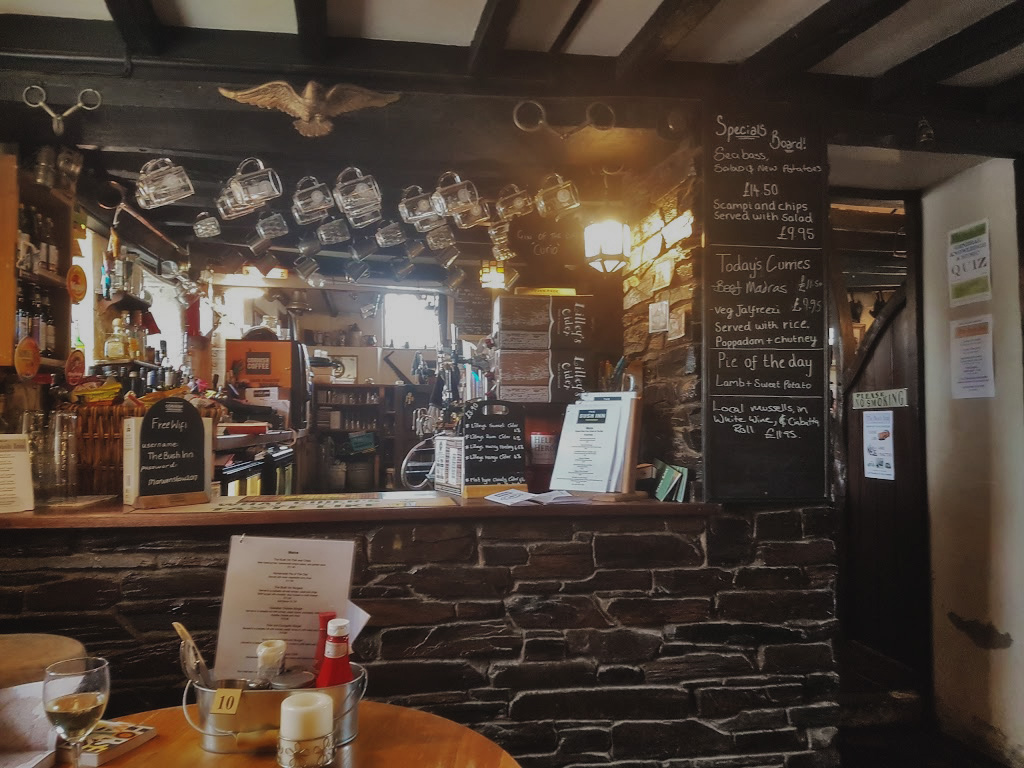 If its great food and drink that you are after then you don't have to go any further than right here at The Bush Inn.
We are serving scrumptious home made food, which is locally sourced and served to you throughout the day.
The Bush Inn Fish and Chips
Beer battered fish, homemade tartare sauce, and garden peas
£11.95
Homemade Pie of The Day
Served with fresh vegetables and chips
£11.95
The Bush Inn Burgers
Served in a ciabatta roll with tomato, salad and chips
Beef burger with cheddar, blue cheese or chilli cheese
£11.95
Add Bacon
£1.75
Steaks
Cooked as you wish, served with a choice of creamy mash or chips, roasted baby tomatoes, mushrooms and leaves and onion rings
From £16.95
First & third Sunday of the month - Acoustic Folk Session 6pm
Live Music - Last Saturday of the month 8.30pm
​
You can find us at Crosstown, in the parish of Morwenstow, near Bude in North Cornwall.
We are a 13th Century country pub, riddled with history and intrigue. Whatever the weather you can come inside, soak up the atmosphere and keep warm and cosy by the open fire in Winter. In the Summer you and the children will enjoy the outdoor seating and play area in our beer garden with beautiful sea views.
We are open all day long, all year round. Serving tasty food (see current serving times) and real ales as well as other delicious beverages all the way until closing time.
Whether you are looking for a midday snack, an evening meal or a great night out at the weekend, why not pop in and say hi!
BOOK A TABLE
Phone: (01288) 331242
CONTACT US
Email: info@thebushinnmorwenstow.com
LOCATION
Crosstown, Morwenstow, Bude,
Cornwall, EX23 9SR
​
Monday 12pm - 8pm
Tuesday 12pm - 8pm
Wednesday 12pm - 8pm
Thursday 12pm - 9pm
Friday 12pm - 9pm
Saturday 12pm - 9pm
Sunday 12pm - 8pm
Residents breakfast served from 8am to 10am Monday-Saturday
9am to 10am Sunday
PUB OPENING HOURS:
Thursday - Saturday 12 - 11pm
Sunday - Wednesday 12 - 10.30pm
​
Live Music first & third Sundays of the month and last Saturday
Fresh scrumptious home made food served daily
Wide selection of drinks, with or without alcohol, on offer for you to enjoy.
Tel: (01288) 331242 | Email: thebushmorwenstow@outlook.com
We warmly welcome you to our family pub
Our trusty band of folkies will delight you with a selection of traditional songs and tunes. If you play an instrument, feel free to come along and join in!
Gen. Knowledge & Music QUIZ
Rob and Jer's fortnightly feast of useless information continues with another evening of confusion and merriment. One pound entry per person - all proceeds to charity.
We've been angling to get Angelique to play ever since we took over The Bush last year. Tonight marks our first anniversary and we're expecting great things from this set.
Andy Souch crosses the border to play us a selection of Irish rebel songs. He's a one man band playing guitar with his hands and drums with his feet. A sight rarely seen in Morwenstow on a Saturday night!
Brett, sometimes known as Ramblin' Minor, travels up from St Austell to entertain us with a selection of his favourite songs.
Steve has played his acoustic set for us in the past but this time he returns with his electric set. Expect a whole load of rock classics and some dazzling fretwork.
The Hendersons are a newly formed group of musicians who have banded together to play their own brand of Folk.​ We welcome them for their first appearance at The Bush Inn.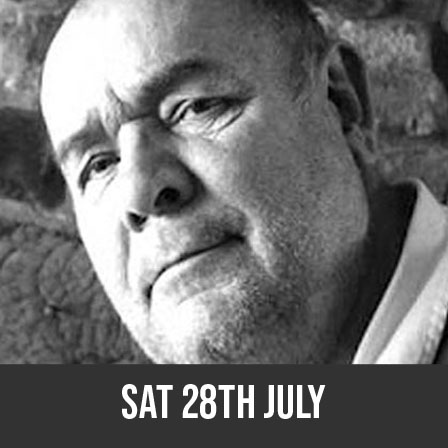 Rem and his motley crew of Clovelly Boatmen bring a touch of magic to the Bush with a selection of rousing sea shanties to get your feet tapping and your heart racing.
Ezmay played our first Sunday Session for us last year and she was so good we just had to have her back again.Described variously as "Stunning", "Beautiful" and "Totally Mesmeric" she has "quite possibly the most soothing voice you will ever hear".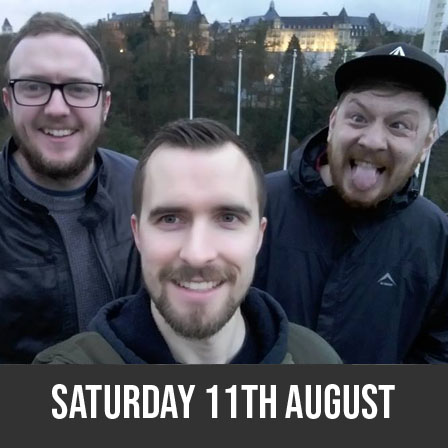 Dan, Pete and Charlie are a bunch of Nu-Punks who hail from the depths of deepest South West London. 'Raucous yet catchy their songs brand themselves so efficiently into the brain that you'd need years of therapy to get them out again. But with songs this good, why would you want to?'
A mysterious duo from out of the West their stories for to tell. As the Autumnal Equinox approaches and the nights begin to lengthen, beware the moon.